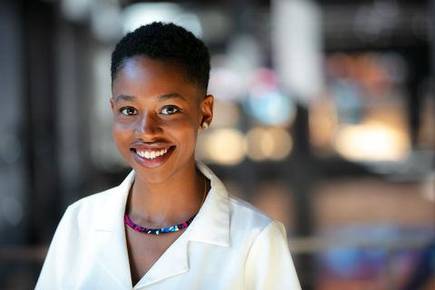 I discovered Aphton Corbin when someone sent me this comic. It is absolutely hilarious and adorable, and every time I read it, I laugh out loud. There is something about the existential angst of the young girl that will never be not funny to me. So much so that I'm pretty sure I now have a new Christmas Eve tradition of re-reading this every year.
I was so charmed by this comic, I immediately wanted to read more of Aphton Corbin's work. Thankfully, there's a lot of it out there, and it's all fantastic. In particular, I highly recommend reading her series on Black History Month. This series is poignant, pointed, and unfortunately, still far too relevant. Everyone should check it out.
Aphton Corbin also works at Pixar, and she directed the latest Spark Shorts film, Twenty Something, which I just discovered became available to stream this past Friday. Therefore, if you will excuse me, I have a short film to go watch. And if history is any indication, cry over.
---
Suggestions for artists I should check out? Please contact me with your ideas. I hope you enjoyed your daily helping of art!
---