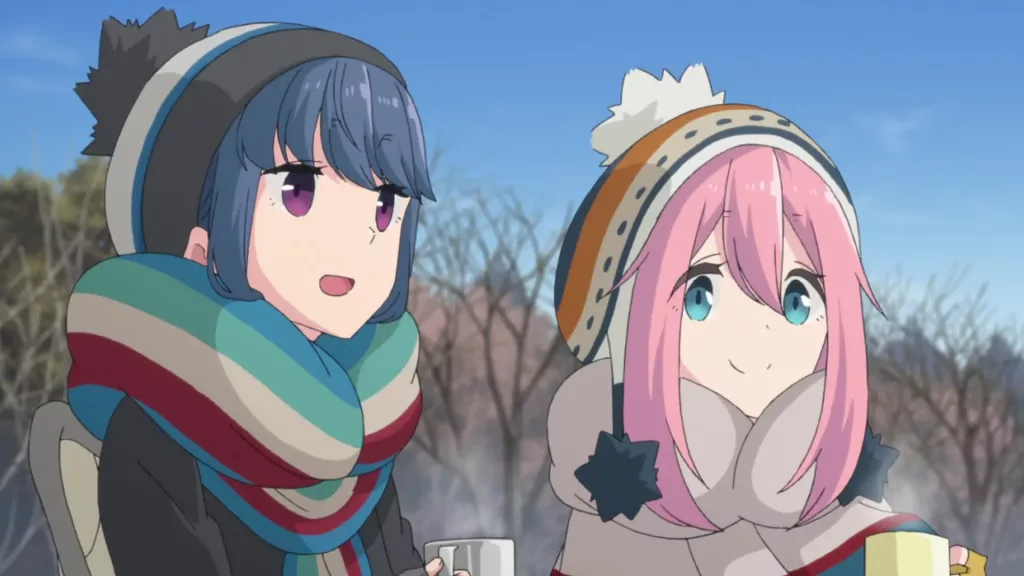 I am not a camper. I love the outdoors, and I will roll around in the dirt from dawn to dusk. But at the end of the day, I want a hot shower and a proper bed. And if that makes me a pampered princess, well then so be it. All of this is to say that I didn't exactly have high hopes for Laid-Back Camp. An anime series about a group of girls who go camping? Perhaps not really my cup of tea.
And yet, here we are, because this series was recommended to me as a relaxing watch. I don't know about the rest of you, but the news these days seems to have devolved into a daily competition to see how fast my blood can boil. Which means I was down for anything relaxing. And surprisingly, Laid-Back Camp delivers on that promise. I don't know why this is the case, but there's something about watching a group of girls pitch a tent that I find incredibly calming. I still don't have any desire to actually go camping myself, but it's fun to watch others do it.
Also, I should note that the scenery in this show is incredibly beautiful. I only managed to see Mount Fuji through the window of a train while I was in Japan, and it was a brief view at that. Therefore, I think another trip is in order once we can all travel again, because clearly I missed out on some stunning national parks. But again, no camping. I'll leave that to the intrepid adventurers of Laid-Back Camp.
---
Suggestions for artists I should check out? Please contact me with your ideas. I hope you enjoyed your daily helping of art!
---