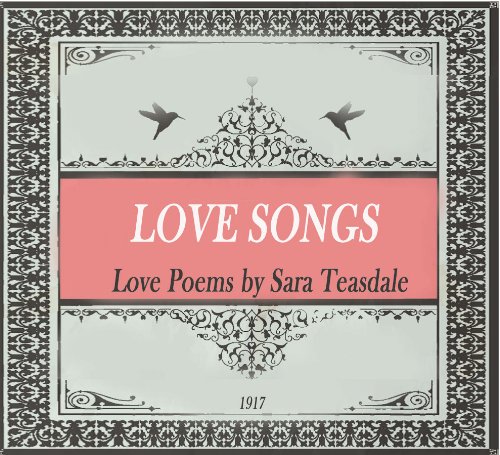 It occurred to me the other day that after two months of this challenge, I've yet to feature a poetry collection as a daily helping. I've done spoken word poetry, but I haven't sat down to read a collection of poems myself. And I will admit that this is not entirely a coincidence. I've often struggled to connect with poetry in the past, especially when reading it on my own. When I don't have the benefit of listening to the poet read their own work, I tend to not engage with the words. And I have no idea why this happens. All I know is that of all the art forms out there, poetry is the least easily accessible for me.
But the Daily Hart is all about pushing myself to experience new things outside of my comfort zone, so today's helping is a poetry collection by Sara Teasdale. Love Songs is billed as poems about love, which is frankly something we all need more of after the year we've had. Unfortunately, I didn't read the fine print, as Love Songs is mostly about the heartbreak and weariness of love. After reading this collection, I'm going to guess that Sara Teasdale didn't have the smoothest track record when it came to love.
While this collection wasn't exactly the uplifting boost I was looking for, it did contain many beautiful musings on love. Both the good and the bad. The joyous and the melancholy. Some favourites include "A Prayer", "Faults", and "Peace", but there are dozens more to choose from. For now, I will leave you with one that struck particularly close to home. This is "May Wind".
I said, "I have shut my heart
⁠As one shuts an open door,
That Love may starve therein
⁠And trouble me no more."

But over the roofs there came
⁠The wet new wind of May,
And a tune blew up from the curb
⁠Where the street-pianos play.

My room was white with the sun
⁠And Love cried out in me,
"I am strong, I will break your heart
⁠Unless you set me free."
---
Suggestions for artists I should check out? Please contact me with your ideas. I hope you enjoyed your daily helping of art!
---