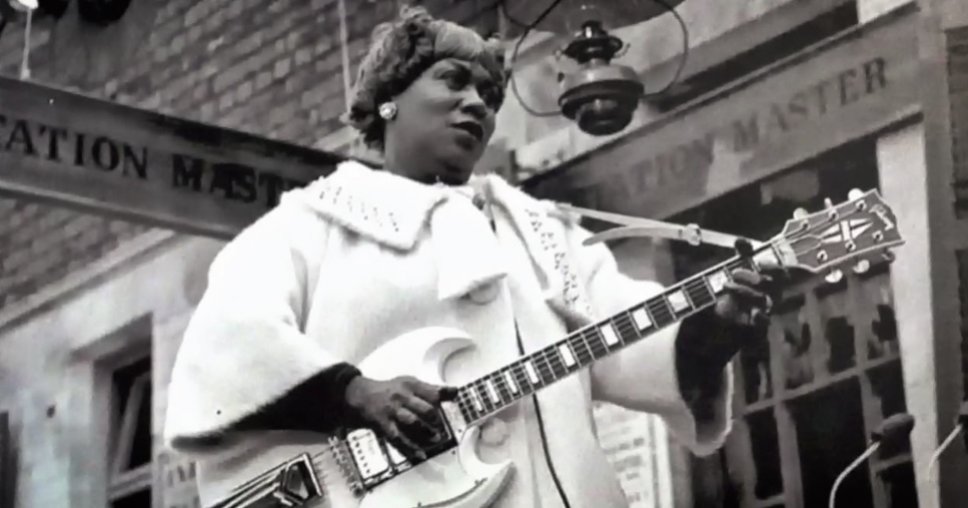 Today's daily helping comes with a healthy dose of realizing just how little I know about the history of music. Sister Rosetta Tharpe was a gospel musician who achieved mainstream popularity in the 30s and 40s. In fact, she was one of the first gospel musicians to do so. She also was a pioneer of the electric guitar, and her style of playing heavily influenced the origins of rock-and-roll. She is cited as influencing several early rock-and-roll legends, including Elvis Presley, Johnny Cash, Chuck Berry, Jerry Lee Lewis, and Little Richard. As a result, she is often referred to as the Godmother of Rock-and-Roll. And somehow, I had never heard of Sister Rosetta Tharpe until this video came across my dash.
To be fair, I don't know much about the history of music in general, but it would seem that I have a lot to learn. Especially about the early pioneers who paved the way for the music that I love today. When I looked up Sister Rosetta Tharpe for today's helping, I came across a quote that I love. It says, she "plugged into an electric guitar in the late 1930s and became a rock star before the men considered the pioneers of rock and roll had dreamt of doing so. She's the 'Godmother of rock and roll' who influenced every musician traditionally identified with helping launch the genre during the 1950s". Clearly she's a legend, and I can't wait to learn more.
One last note. I love the way she polls the audience at the beginning of this video. This is clearly a performer completely in command of her stage, and I love it. What a legend indeed.
---
Suggestions for artists I should check out? Please contact me with your ideas. I hope you enjoyed your daily helping of art!
---