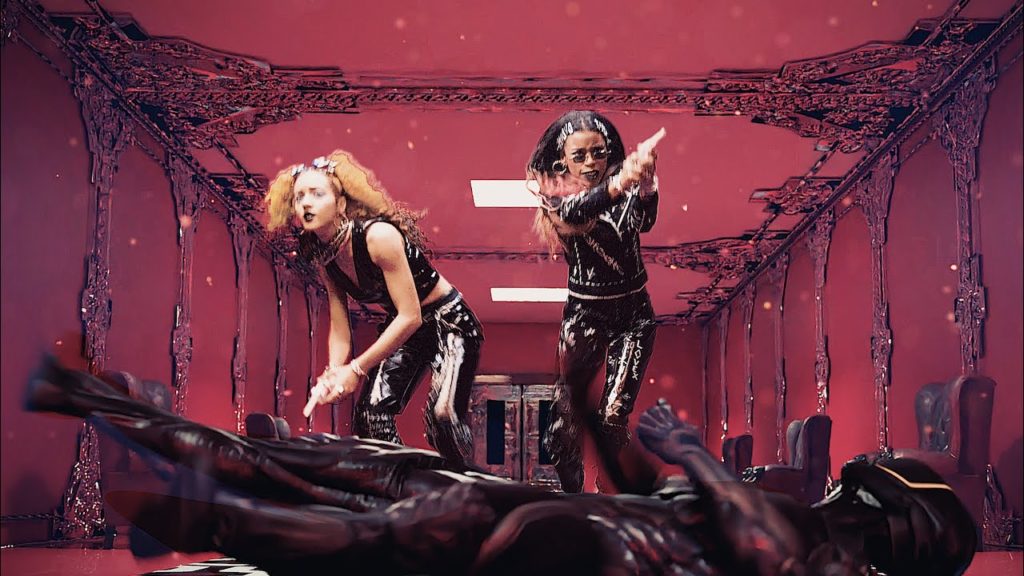 Today's helping came from a recommendation, and turns out it's the perfect way to start the week. At least, it's the perfect way for me to start the week. You might feel differently after watching/listening to "Taxi" by the Nova Twins.
Not going to lie. This is exactly the kind of song I would have loved as a teenager. I would have blared it from my room and driven the rest of my family crazy, and I have to admit that it made my heart go all warm and fuzzy to discover that this song brought me as much joy today as it would have back then. I may be a bit more considerate of my neighbours now, but at least when it comes to music, I'm still young at heart.
And why wouldn't I love this song? It's a rocking and bombastic three and a half minutes, and it comes complete with a wonderful narrative music video full of brilliant visuals. What's not to love? Okay, I am fully aware that this musical genre is not everyone's cup of tea. That's fine. And if this doesn't get you pumped for the week ahead, I totally get that. But it did for me, and now I'm ready for whatever this week has in store. Including listening to the entire back catalogue of the Nova Twins. My inner 14 year old is already head banging in joy.
---
Suggestions for artists I should check out? Please contact me with your ideas. I hope you enjoyed your daily helping of art!
---