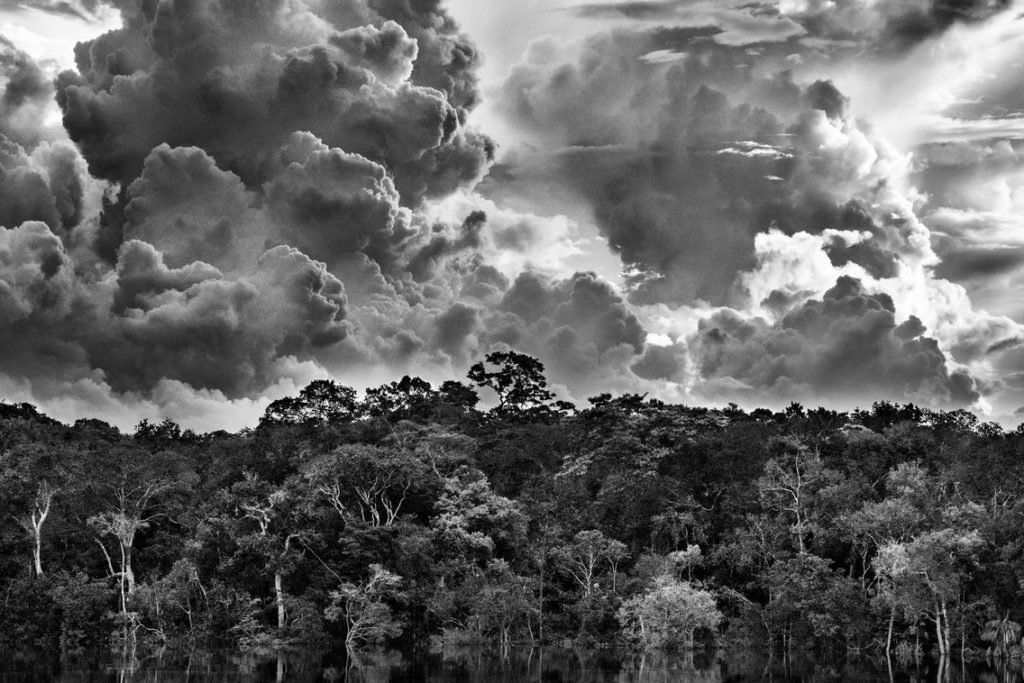 Amazônia is a photography exhibition that is currently on display at the Philharmonie de Paris. The photographer, Sebastião Salgado, has spent decades in the Amazon, photographing both the land and the people who live there. This exhibition presented hundreds of his photos, alongside a brand new soundscape and musical score inspired by the sounds of the Amazon. And it was incredible.
Full disclosure. I don't tend to need a lot of time for photography exhibitions. I love photography, and I certainly appreciate the artistry of photographs. But I also tend to take a look and move on. That's why I figured I would be in and out of this exhibition in 45 minutes tops. Boy was I wrong. Three and a half hours after entering the exhibit space I finally emerged, my mind racing with everything I had seen.
Yes. You read that right. I spent three and a half hours looking at photos of the Amazon. And honestly, I could have spent a lot longer than that. I had never heard of Sebastião Salgado prior to this, but his photos were absolutely incredible. They were all beautiful, but I spent the most time looking at the photos of the various Indigenous peoples of the Amazon. The photos were respectful, and not in any way exploitative, and they were a window into a world and cultures that are completely foreign to me.
However, what took me aback was how much I could relate to them. The people in these photos live a life that is so different from mine it's almost comical. And yet there was so much that was the same. There were photos of grandparents lovingly cradling their grandchildren in their laps. There were photos of friends hanging out and laughing together. Group gatherings and family meals. It was extraordinary to me how Sebastião Salgado managed to capture on film a completely different world, while at the same time illuminating the universal human experience. No wonder I spent over three hours utterly enthralled by these images.
---
Suggestions for artists I should check out? Please contact me with your ideas. I hope you enjoyed your daily helping of art!
---