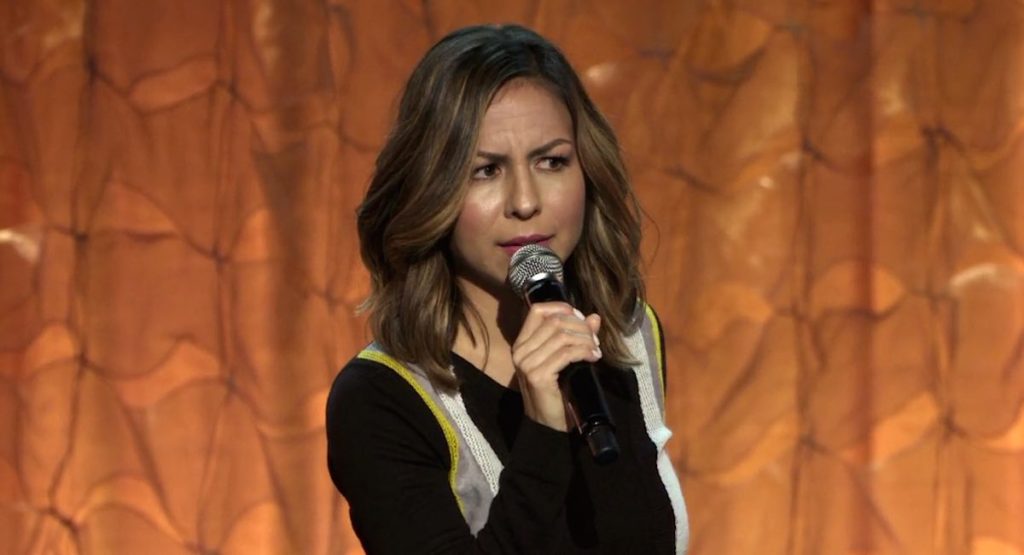 Okay, so yesterday's post may have been a little bit on the melancholy side. It's 2020. We're all allowed to have down days. Yesterday, I was really feeling the absence of live arts experiences. So today, I decided it was time for the funny. Since Netflix seems to be the biggest distributor of stand up specials these days, I decided to choose one at random. Enter Anjelah Johnson and her stand up special Not Fancy. Let me tell you, it was exactly what I needed.
Not Fancy is not a groundbreaking piece of comedy in the vein of Nanette or Live. Comedy doesn't always have to make you think. Sometimes you just need to laugh, and Not Fancy did exactly that. Whether talking about driving her husband to the hospital while high on NyQuil, explaining why she always gets excused for jury duty, or musing on getting older, Johnson had me laughing the whole way through. I also learned about the hierarchy of Latinx culture, so all in all, so it was educational as well. What a perfectly lovely way to spend an hour.
---
Suggestions for artists I should check out? Please contact me with your ideas. I hope you enjoyed your daily helping of art!
---